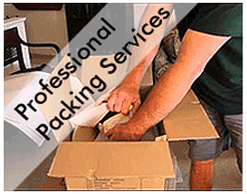 Moving Services Orland Park
Moving Company Orland Park serves the entire state of Illinois by providing the residents with the finest local moving services. The most qualified and experienced drivers and the best maintained equipment is all stored here at Moving Company Orland Park. Our moving trucks are securely padded, so you can be certain that your belongings will be safe when being transferred to your new location. Packing materials such as color coordinated boxes, packing peanuts, bubble wrap and quilted padding is also available for your convenience.  

Moving Company Orland Park relocation facilities:
•High-Quality Moves
•Free Estimates
•On-time Delivery of Belongings
•Quick Response
•Competitive Prices
•Climate Controlled Storage
•Piano Moves
We are proud to provide moving, storage and relocation services all throughout the Illinois area with affordable prices. If you are just looking for a local moving company to help you move from one city to another, then Moving Company Orland Park is the local mover for you. Our expert team can provide you with an estimate on which you can count on. Unlike other local movers, you can rely on our services and prices for any type of move you may require. Whether you need packing, unpacking, loading, unloading, furniture moving or piano moving assistance, we can access every residential or commercial move.

Local Moves
No matter how special or fragile your belongings are, our local moving company will take extra care of them and move them in a safe and professional manner. Our local moving company is operated and fully licensed by the concerned authorities of the state. The local movers and customer service personnel are experienced and specially trained to provide the utmost level of moving and storage service.  

Long Distance Moves
If you are planning a long distance move, our long distance moving services will help you get rid of all the stress that you may have when moving far. Please feel free to contact one of our representatives to discuss the details of your move. Our local moving company can help you move a few of your belongings or the entire home with care and safety.